BOTOX Cosmetic Side Effects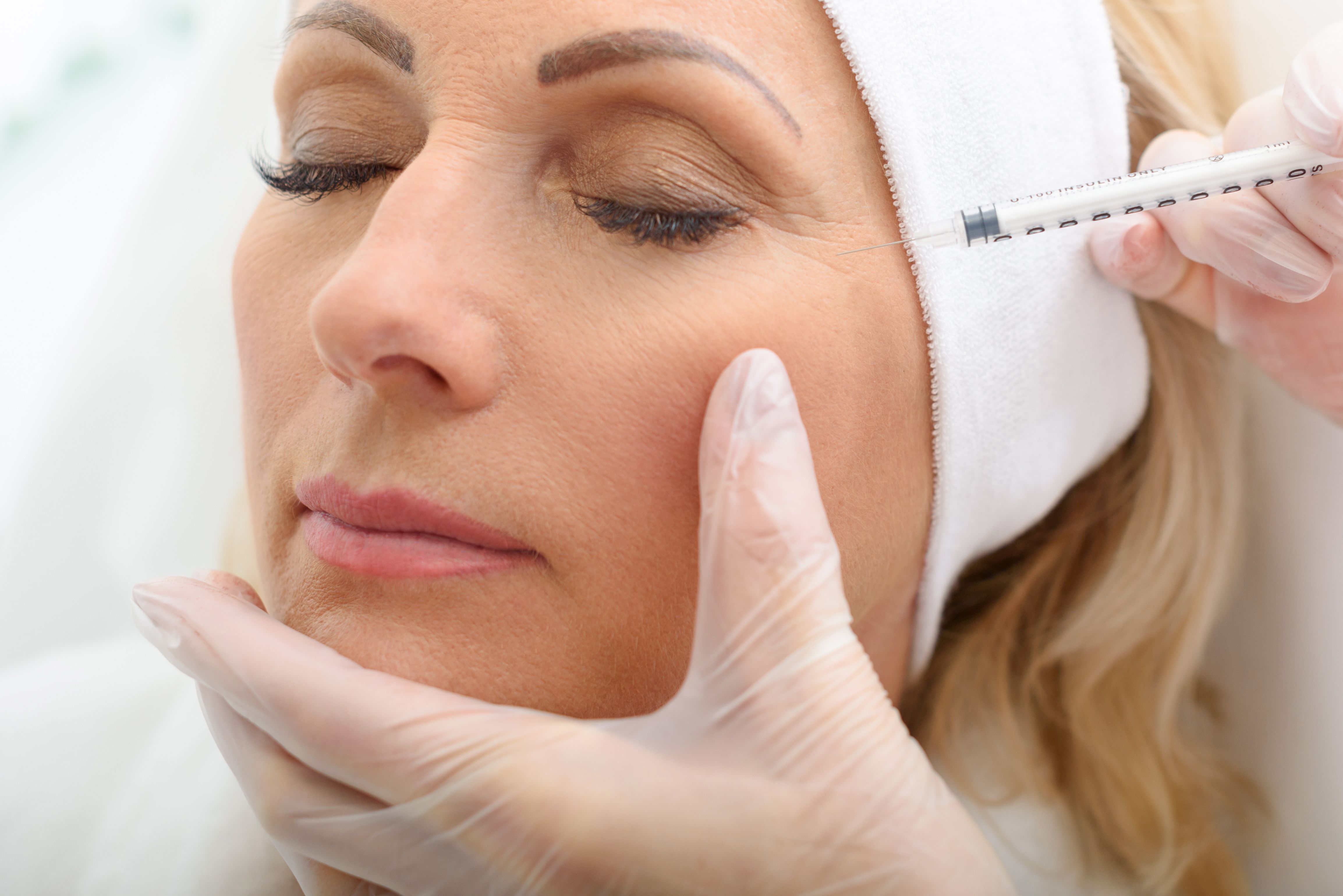 BOTOX® Cosmetic is one of the most popular cosmetic treatments. Its popularity is due in large part to the effectiveness of these injections. Just one short, minimally invasive treatment can take years off a person's appearance. BOTOX prevents nerve impulses from reaching the muscles, thereby minimizing the appearance of fine lines and wrinkles..
BOTOX treatment offers fast and lasting results with few side effects. Individuals in Orange, CA, Placentia, CA, and surrounding areas who are considering BOTOX treatment with Dr. William C. Cohen can read on to learn more about potential BOTOX Cosmetic side effects.
Redness
Botox Cosmetic is administered to patients via injection. Often patients receive a series of injections, so Dr. Cohen can treat all the muscles that cause facial wrinkles. Although a small needle is used, BOTOX injections can cause minor skin irritation. It is common for patients to notice that the skin at the injection site and immediately around it is red in appearance, almost as though the patient has gotten a light sunburn.
Inflammation
Some of our patients experience mild swelling or inflammation following BOTOX treatment. Inflammation is more common in patients with sensitive skin. Inflammation should not be severe. Instead, the skin may be slightly raised at the injection site, almost like when a person has a bug bite. As with redness, inflammation should be limited to the skin immediately surrounding injection sites.
Light Bruising
Dr. Cohen is very gentle when administering BOTOX injections, and as we've stated, the needle used for treatment is quite small. While many patients develop no more than red or slightly swollen skin, some experience light bruising. As with other BOTOX side effects, any bruising should be mild. Any discoloration that develops should be light in color and easily hidden with makeup.
How Long Do BOTOX Side Effects Last?
One of the many advantages of BOTOX treatment is that, because side effects are commonly mild, they are also short-lived. Redness and inflammation often resolve within a few hours of treatment. Even if light bruising develops, it should clear up within a couple of days. And since side effects are not severe, patients require no downtime following BOTOX treatment, and should be able to resume all usual activities immediately. In fact, many of our patients like to get a quick BOTOX session in on their lunch break.
Uncommon Side Effects
BOTOX Cosmetic contains a purified and diluted form of the botulinum toxin Type A. This form of the toxin is safe to use and is FDA approved. However, in rare cases, patients may have an allergic reaction to BOTOX Cosmetic. If patients experience unusual side effects following BOTOX treatment, such as severe inflammation (or inflammation that spreads beyond the injection site), dizziness, hives, or shortness or breath, they should report these symptoms to Dr. Cohen as soon as possible, and seek medical treatment.
Contact Our Cosmetic Team
BOTOX Cosmetic safely and effectively eliminates wrinkles to provide patients with smoother, younger looking skin. If you are interested in learning more about BOTOX treatment, and whether you may be an ideal candidate for this procedure, send us a message online at your earliest convenience or call (714) 628-1313 to schedule a consultation with Dr. Michael C. Cohen.
Related to This