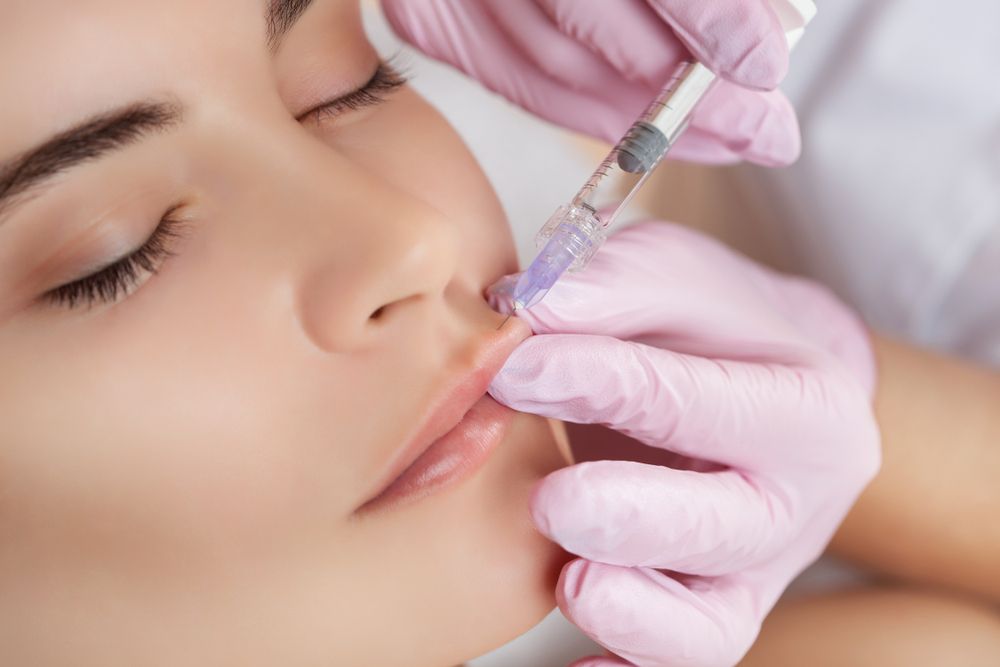 Lip lines can be caused by a variety of things, but there are three common issues that lead to the formation of lip lines: the natural aging process, sun exposure, and smoking. The lines can become quite unsightly, leaving you looking much older than you are or than you feel. Thankfully, Dr. William C. Cohen offers a number of treatment options for lip lines at his Orange and Placentia, CA cosmetic rejuvenation centers.
Below, we'd like to take a look at a few of these most ideal treatments for lip lines, including dermal fillers and other cosmetic injectables. This will help you understand what options are out there for you.
Laser Treatments for Lip Lines
For minor lip lines that are just starting to form, you may want to consider laser skin resurfacing. These laser treatments help remove the damaged outer layers of skin while promoting the formation of new collagen in the underlying layers of the skin. This smooths away the fine wrinkles while also adding some natural volume to fill in the minor creases around the lips.
A few laser skin treatments may be needed to achieve optimal results. The exact number can vary from patient to patient.
Restylane Injections
Dermal filler injections are one of the most popular options for treating lip lines. Restylane® is one of the most well-known and effective dermal fillers. This hyaluronic-acid based substance helps add volume to the injection sites, filling in wrinkles and lines.
The results of Restylane treatment can last for several months, at which point a repeat injection session can be performed to prolong the benefits and results.
JUVÉDERM Injections
JUVÉDERM™ is another hyaluronic-acid based filler that is extremely popular. The results of JUVÉDERM injections will also last for several months, giving the area around your lips a much younger appearance in the process.
There are different kinds of JUVÉDERM injections available that treat more than just lip lines. We'd be more than happy to discuss the entire family of JUVÉDERM fillers with you during your consultation at our practice.
BOTOX Cosmetic Injections
While dermal fillers are commonly used for lip lines, there's also the possibility of using BOTOX® Cosmetic. BOTOX injections stop muscle contractions in the injection sites. This prevents the appearance of dynamic wrinkles. If the lines around your lips are most pronounced when making certain facial expressions, BOTOX Cosmetic may be just what you need. The results of BOTOX injections will last for around six months.
Combining dermal fillers with BOTOX injections is another possibly to consider. This will fill in the static lines around your mouth while also eliminating the dynamic wrinkles.
Picking the Right Treatment for Your Needs
There are many options to consider for treating unsightly lip lines. Making sure you get the right treatment means coming to our practice for a consultation. We can go over all treatments in greater detail and help you make the ideal choice based on your needs and aesthetic goals.
Learn More About Treating Lip Lines and Wrinkles
For more information about treating lip lines and wrinkles, be sure to contact a skilled facial rejuvenation expert. You can reach Advanced ENT and Facial Plastic Surgery in Orange by calling (714) 628-1313 and in Placentia by calling (714) 203-1320.
Related to This