Goodbye, Wrinkles: BOTOX® Results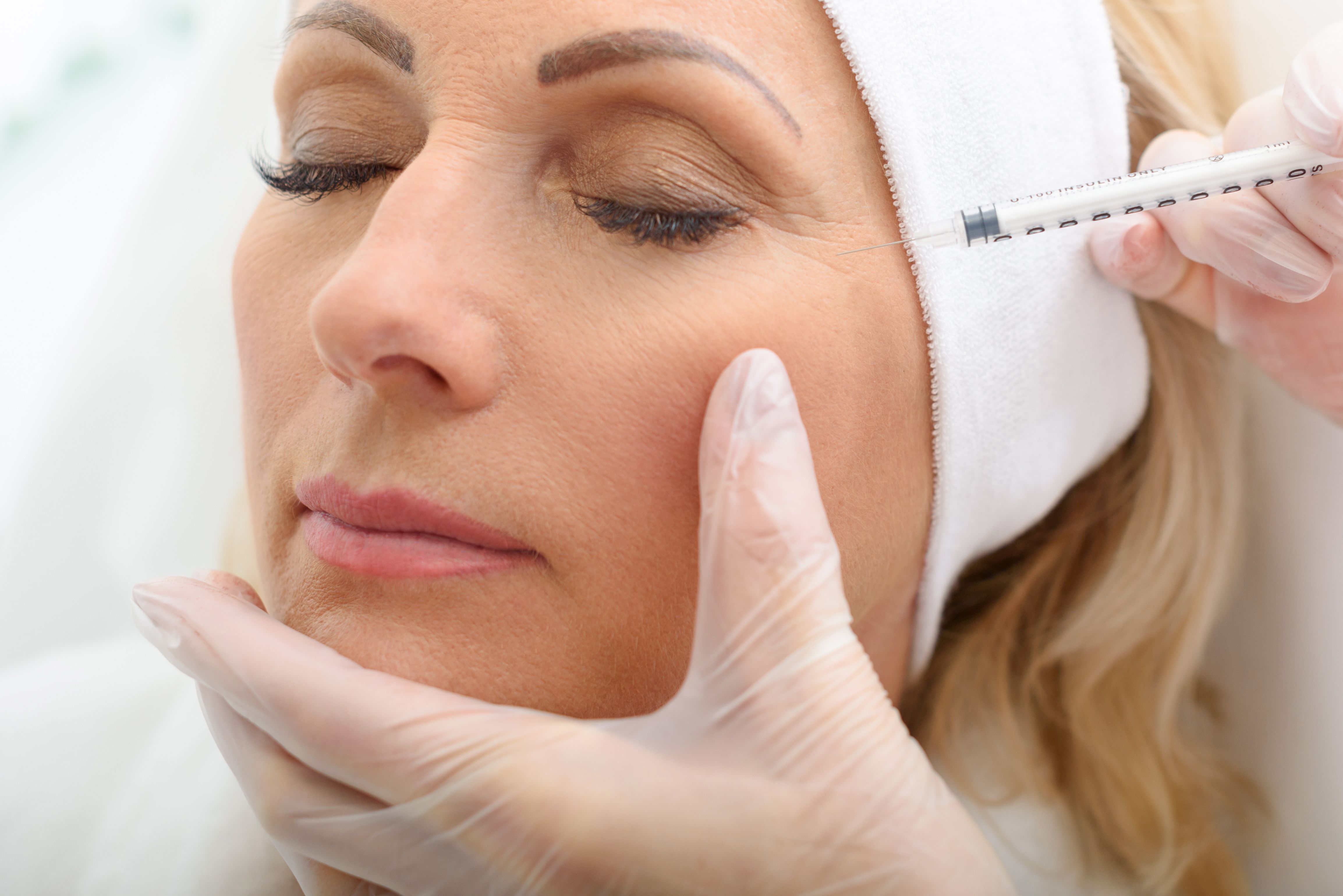 At THE SKIN CENTERx, we offer a full range of facial plastic surgery procedures designed to provide lasting rejuvenation of the delicate facial skin, turning back the clock by as many as ten years. However, for some patients, facial plastic surgery is simply not the best solution. It is with these patients in mind that we offer a comprehensive selection of non-surgical facial rejuvenation treatments, including highly effective, extraordinarily popular BOTOX® Cosmetic injections.
Through minimally invasive BOTOX® Cosmetic treatments, patients are able to achieve remarkable results without having to commit to permanent alteration of their facial structures. Dr. William C. Cohen discusses BOTOX® results in detail during consultations at his Orange County, CA facial plastic surgery practice so that patients know precisely what to expect before committing to treatment.
Are you a good candidate for BOTOX® Cosmetic? To find out, please schedule your initial consultation with Dr. William C. Cohen at THE SKIN CENTERx today.
What Is BOTOX® Cosmetic and How Does It Work?
BOTOX® Cosmetic is an injectable treatment that is used to temporarily reduce the appearance of wrinkles and fine lines in facial skin. It is particularly effective in treating:
Frown lines between the brows
Crow's feet
Lines on the sides of the nose
Wrinkles in the forehead
Vertical upper lip lines ("smoker's lines")
Unlike dermal fillers, which add volume to hollow areas of the face, BOTOX® Cosmetic reduces the appearance of wrinkles by paralyzing the muscles responsible for wrinkling, temporarily preventing them from contracting. By strategically targeting these muscles, Dr. Cohen is able to relax wrinkles and fine lines without affecting the muscles responsible for facial expressions and other essential movements. Patients emerge from treatment looking years younger, their natural beauty subtly enhanced.
What Results Can You Expect from BOTOX® Cosmetic?
The results of BOTOX® Cosmetic injections typically last for three to four months for most people. Results can last for up to six months, but this should not be expected. BOTOX® Cosmetic injections can safely be repeated as necessary. Dr. Cohen recommends having BOTOX® injections repeated at approximately the three-month mark so that results can be maintained before they have a chance to fade. This also allows him to produce excellent results using less BOTOX® Cosmetic, thereby saving patients money.
Some patients experience minor bruising at the site of their BOTOX® Cosmetic injections; however, the bruising usually disappears within days of treatment. Until then, it can easily be concealed with makeup. While there is no guarantee of this, some patients have noticed that, with repeated treatments, the results of their BOTOX® Cosmetic injections last slightly longer.
It is important to note that if you do not repeat your BOTOX® Cosmetic injections, any results you achieve with the treatment will be lost. The effects of BOTOX® Cosmetic injections are completely temporary, albeit dramatic.
Learn More about BOTOX® Results at THE SKIN CENTERx
To learn more about BOTOX® results or to schedule your initial consultation with Dr. William C. Cohen, please contact THE SKIN CENTERx today.
Related to This